featured character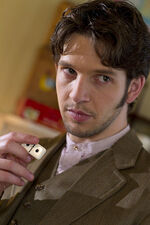 Henry or Harry Yorke is an English vampire who first appears in Series 4. He is better known by the shortened version of his name "Hal". He is over 500 years old and is considered among vampires to be an Old One. Many other vampires - including some of the Old Ones - are very scared of him. However, in 1955 he met a werewolf called Leo and a ghost called Pearl who helped him to renounce blood. This caused him to be dismissed by Mr. Snow, as it was his carnal bloodlust that seemed to be the reason he rose so high in the vampire ranks and was feared so much in the first place. Read more...
featured article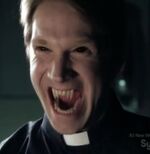 Vampires are an undead, immortal supernatural species that drink blood to maintain their vitality. Their bodies are animated by their human souls, which are kept trapped in their corpses by the supernatural powers of vampire blood. Humans become vampires by an unknown process that involves a vampire's bite and a transfer of blood. It is possible it entails a human being drained or mostly drained by a vampire to near death and having blood being infused into the human through the mouth. After a length of time, usually after a few days, the new vampire awakens. It is heavily implied that if a human injests vampire blood when wounded or dying, they will turn in a vampire, which led to some vampires not being able to save people from dying without turning them into vampires. Read more...
featured media
Being Human Syfy
Being Human BBC
Becoming Human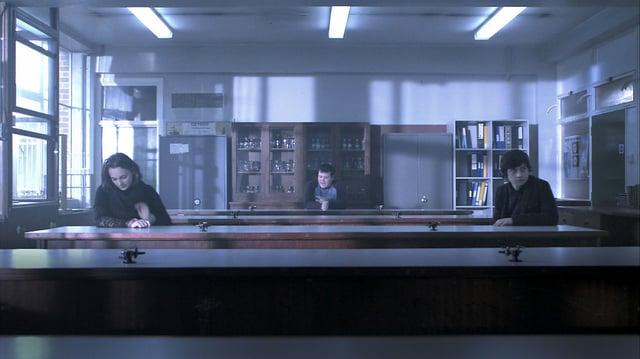 being human trivia: did you know...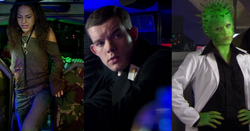 ---
International Being Human Wikis
random pages

Demons are a supernatural species which has been mentioned by Hal, Mitchell, Alex and Annie. Demons can have children with mortals, thus giving rise to a Succubus or Incubus. Read More...

Werewolves are demi-human supernatural beings that transform into fierce, powerful wolf-like monstrosities once a month on the night of the full moon. While seemingly human most of the time, a transformed werewolf loses all self-awareness and sympathy, concerning itself only with the hunt for prey. Read More...
user blogs
So, it has been confirmed by Syfy that after 4 amazing seasons, they're hit show, spinoff to BBC's Being Human, will be cancelled. It is unknown why, but rumors say that new head of the channel has c…

Dynara
•
I thought you might want to know: The 4th Season will be the last season of the Being Human (Syfy):
http://tvline.com/2014/02/25/being-human-cancelled-syfy/

Dynara
•
Hello everyone,
I would like to know how do you like the new navigation bar? What do you like, what do you think needs to be changed?
Do you prefer if Becoming Human is listed under Show Universe or if…
See more >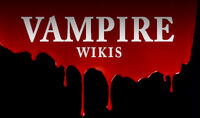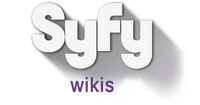 Community content is available under
CC-BY-SA
unless otherwise noted.