Series 5

Original Run
February 3rd-March 10th
Number of Episodes
6
Premiere
February 3rd-March 10th
Finale
February 3rd-March 10th
Series:
1, 2, 3, 4 5
Series 5 is the fifth series of Being Human. It has been confirmed for a 2013 broadcast date. It has also been confirmed that Damien Molony, Michael Socha and Kate Bracken will reprise their roles as Hal, Tom and Alex respectively. This will be the first series to not feature any of the main characters from previous series and will act as 'reboot' of the cast. The BBC announced that there would six episodes for Series 5, rather than eight like the previous three series had.
.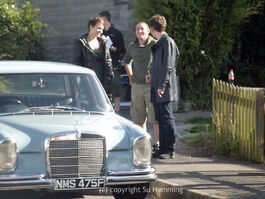 Confirmed Information
Edit
Secondary
Edit